Operations Ribbon granted to those who qualify in auxiliary operations programs.
Helo Ops(Helicopter Support / co-ordination Training)
The NEW Marine Safety Ribbon for those completing the Marine Safety Program and training towards the Trident device. A page on the Coast Guard Auxiliary obsolete ribbons ishere. (and while we're at it, a link to current ribbons, devices, uniforms, and insignia of the US Coast Guard auxiliary is here...)
Auxiliary Emergency Communications
Members of the Auxiliary have the opportunity to train in operational specialty courses. An AUXOP member has completed an upper number of specialty courses & is entitled to wear the special AUXOP device on the uniform.
CoastGuardAuxiliarySlidell8cr.us has changed
to
CoastGuardAuxiliarySlidell8cr.net
hey, everything changes.

The slidell flotilla (081-4-08) of the coast guard auxiliary operates on two seperate, but integrated,  server farms.

The official, late breaking news and etc is hosted on the official district site at: 

 

http://a0810408.wow.uscgaux.info

expansion and backup pages are here on the secondary server.
U.S. Coast Guard Auxiliary Flotilla 4-08 is located in Slidell, Louisiana. This all volunteer search and rescue organization serves the needs of the boating public in the areas of public education, vessel safety inspections, active Coast Guard augmentation, (watchstanding as well as Helo Ops and SAR coordination exercises) and on the water patrols. Flotilla 4-08 meets 19:00 hours on the second Wednesday of the month in Slidell, La. at Tammany Yacht Club in Eden Isles. The public is invited to attend and new members are always welcome.
"Volunteers receive no pay not because they are worthless, but because they are priceless." - unknown
The United States Coast Guard Auxiliary is the uniformed volunteer component of "Team Coast Guard". Founded in 1939 by an Act of Congress as the US Coast Guard Reserves and re-designated the Auxiliary in 1941. It is composed of nearly 35,000 members from all walks of life who are drawn together by their love of the water and a willingness to serve other boaters. Its members receive special training so that they may be a functional part of Team Coast Guard.

Auxiliarists assist the Coast Guard in augmentation programs such as public education, safety patrols, search and rescue, marine environmental protection, and Coast Guard Academy introduction programs for youth. Auxiliary members volunteer approximately two million hours annually to benefit other boaters and their families.
A few definitions and thoughts on the meaning and importance of the US Coast Guard here.
FYI: A certificate from a Coast Guard Auxiliary safe boating class may decrease the cost of your boating insurance.

 Albums:

 

 photo album 2010

 

and

 

HeloSupport2011
Photo gallery of TaskForce2010kreweOfBilge parade with STPSO, AD USCG, multiple aux vessels and some dudes that were either DWF or National Guard....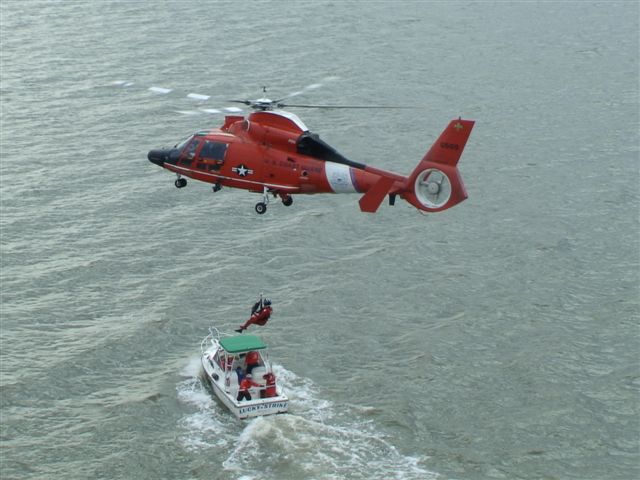 The Content of these web pages is explanatory and not authority for action. Views and opinions expressed within do not necessarily reflect those of the U.S. Department of Homeland Security or the U.S. Coast Guard. Information may be reprinted except news stories and articles republished from other sources. Commercial use of Coast Guard emblems, logos, or other graphics must be approved by the Commandant of the U.S. Coast Guard.
NOTICE - DISCLAIMER: Links to non-Coast Guard entities are not under the control of the United States Coast Guard, or the United States Coast Guard Auxiliary, and are provided for the convenience of our customers. They do not, in any way, constitute an endorsement of the linked pages or any commercial or private issues or products presented there. We cannot make any warranty or representation concerning the content of these sites, or secondary sites from the pages to which they link. CONFIDENTIALITY NOTICE - PRIVACY ACT OF 1974 The information contained in this website is subject to the provisions of the Privacy Act of 1974, and may only be used for the official business of the United States Coast Guard or the United States Coast Guard Auxiliary.
Semper Paratus